The core of our philosophy is the intensive cooperation with dermatologists in Frankfurt and Wiesbaden. So that your laser treatment is as pleasant as possible for you. In addition, we also work with dermatologists from Frankfurt, who each have their own practice. All our dermatologists have many years of professional experience. To make sure that you are in good hands, we have the best doctors in this field working with us. On the other hand, it is essential that we have a constructive exchange of experiences with our patients. For your maximum positive treatment, our entire team is available for any queries, suggestions for improvement or criticism.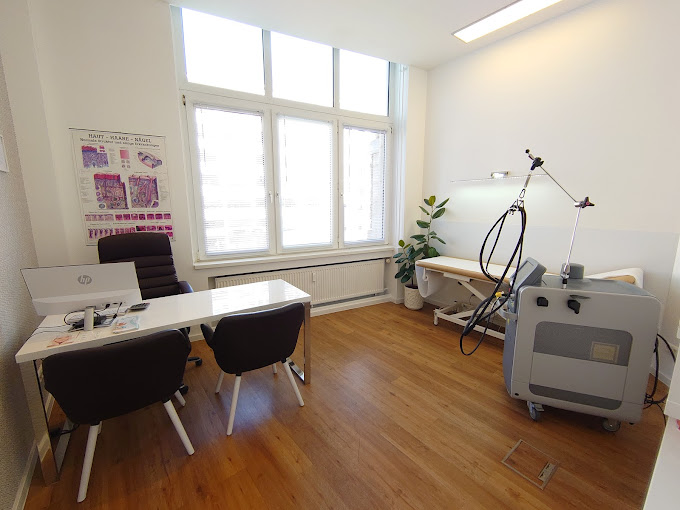 Pigmented lesions (solar lentigenes)
Diffuse redness
Couperose
Angiomas
Port-wine stains
Acne treatment
Acne treatments
Acne scar treatments
TCA and fruit acid peels
Couperose treatments
Rosacea treatments
Mesotherapy for wrinkle treatment
Mesotherapy for hair loss
eCO2 fractional laser for scars & pigmentation disorders
At Laderma we work with different lasers and IPL devices. Which device is suitable for your treatment will be decided by our dermatologists and the associated treatment teams from Frankfurt or Wiesbaden in a consultation appointment. Depending on the skin type, a different laser device is used. These devices have undergone numerous clinical tests and have been in use for many years in the leading university hospitals and private clinics in Germany and around the world. Our laser and IPL devices have medical approval and ISO 9001-9004 certification. Each of our dermatologists is involved in the decision about the laser and IPL devices.