Medical technology laser and IPL hair removal
Laser Hair Removal vs IPL Hair Removal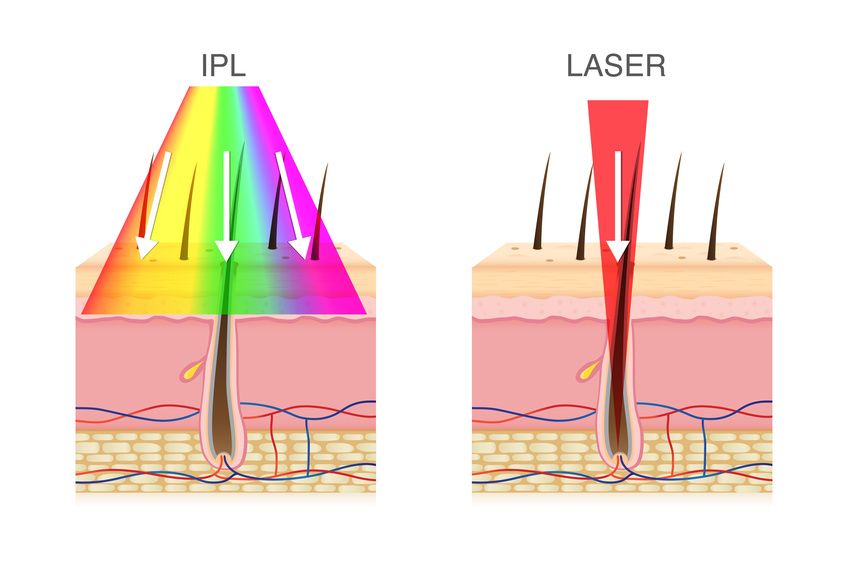 Laser hair removal and IPL hair removal are both permanent hair removal technologies. The choice between the two depends on a few factors, such as skin and hair types, size of the treated areas and personal preferences.
Laser hair removal uses a powerful laser beam to inhibit hair growth. It is especially effective for people with dark hair and light skin tone.
IPL (Intense Pulsed Light) uses broadband light to disrupt hair growth. It is generally considered less painful and less invasive than laser hair removal and is suitable for a wider range of skin and hair types.
How does IPL or SHR hair removal work?

IPL (Intense Pulsed Light) and SHR (Super Hair Removal) are both forms of light-based hair removal. The technology works by emitting broadband light onto the skin, which is absorbed by the pigments in the hair. This light is converted into heat energy, which inhibits hair growth and damages the hair, resulting in a reduction in hair density and a delay in growth.
SHR is a special form of IPL hair removal that promises faster treatment and less pain. Unlike IPL, SHR uses lower energy but higher shot frequency. This allows larger areas to be treated more quickly while minimizing pain.
It is important to note that several treatments are required to achieve a visible reduction in hair growth.
What are the disadvantages of IPL hair removal?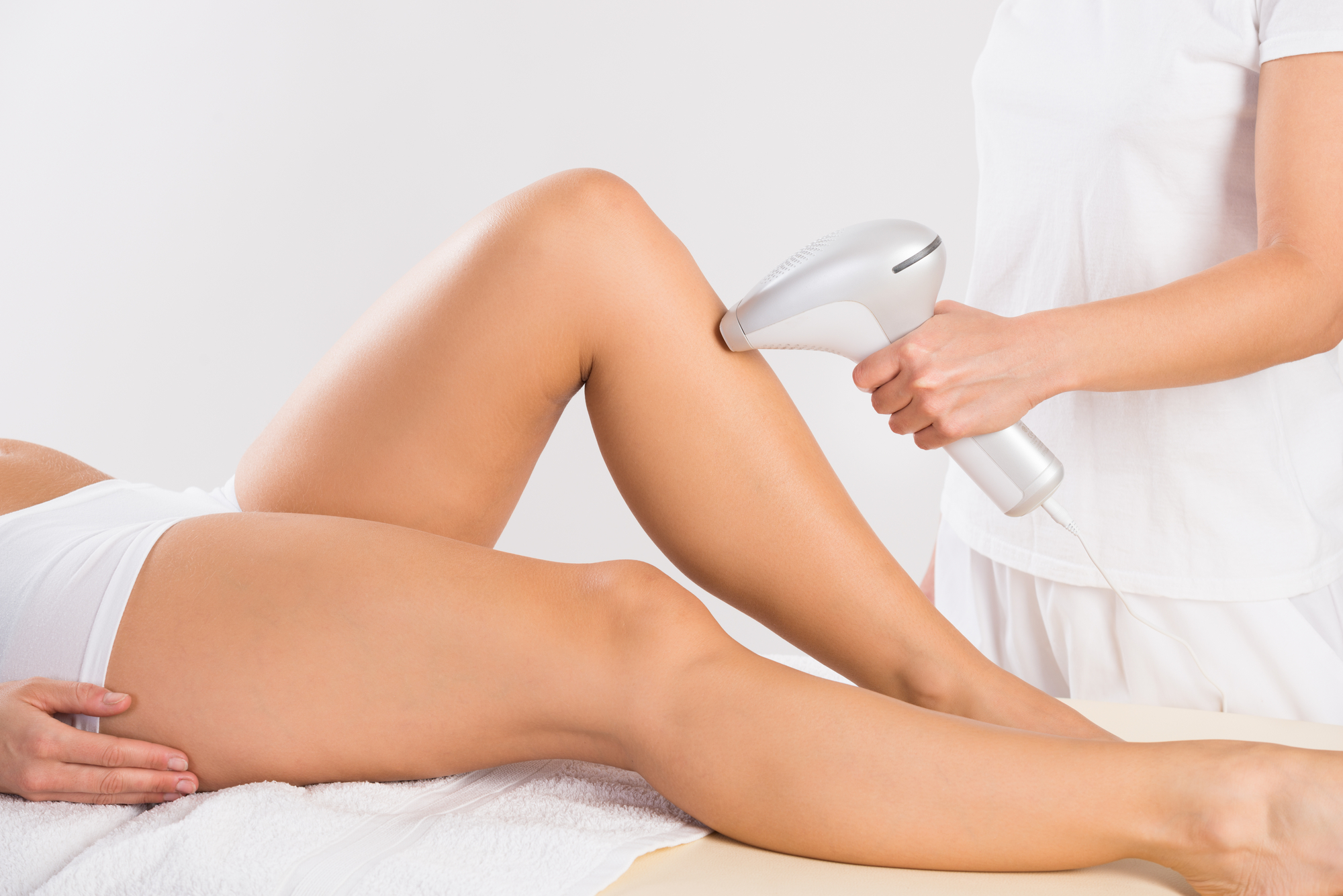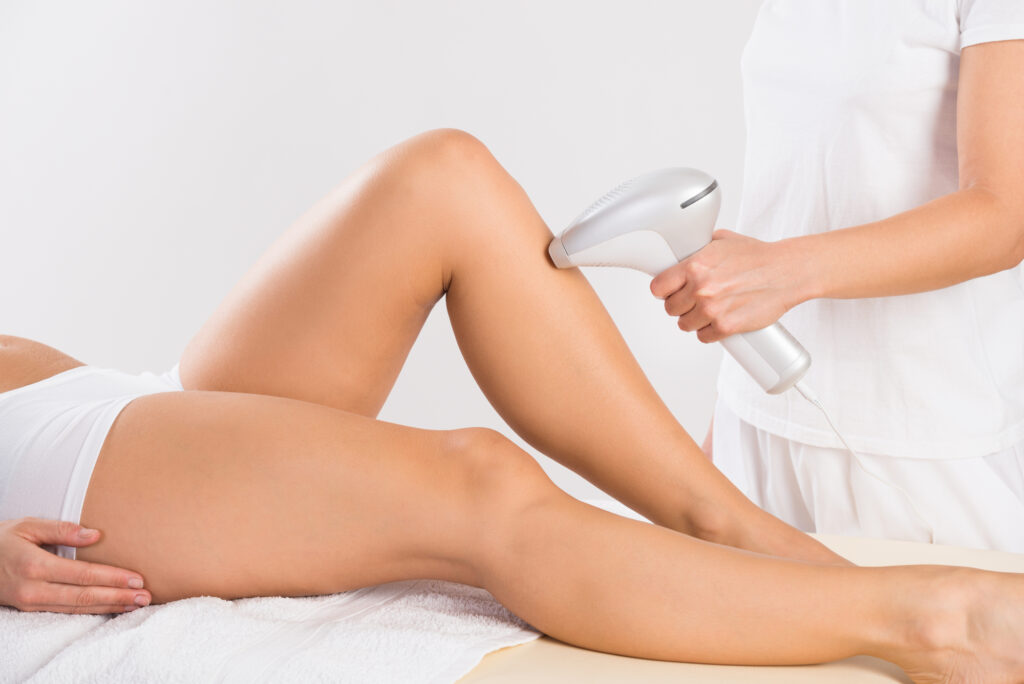 There are some possible drawbacks to IPL hair removal, including:
Pain or discomfort: Although IPL is considered less painful than other hair removal methods such as waxing or electrolysis, it can be uncomfortable for some people.

Redness or swelling: Temporary redness or swelling may occur after treatment.

Pigmentary changes: IPL may cause pigmentary changes or hyperpigmentation in rare cases.

Hypersensitivity to light: People with fair skin and fair hair are more prone to hypersensitivity to light.

Ineffectiveness with certain hair types: IPL may be less effective on gray, white or very light hair.
It is important to note that everyone may react differently to IPL hair removal and it is important to seek advice from a qualified professional before undergoing any treatment.
Laser hair removal at the medical and laser center Laderma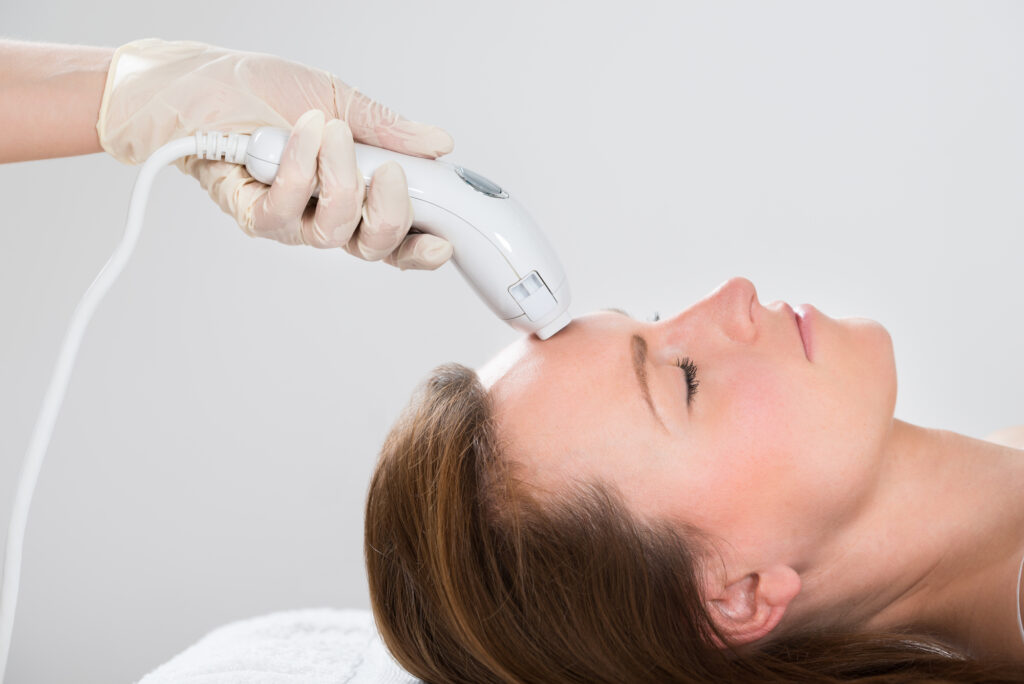 The medical and laser center has the most modern medical equipment for permanent hair removal. The technical equipment is suitable for treating a wide variety of skin and hair types. Thus, a major advantage of our center is that, in contrast to competitors, we do not have just one technology, but several laser systems.
All medical equipment is replaced approximately every two years with the latest and most modern technological developments. This is guaranteed not least by the physicians in our hospital, whose expertise flows into the equipment and application of the devices. Thus, our devices can also be found in large hospitals, such as the university hospitals in Frankfurt, Regensburg and Munich.
Laser skin treatment is a contemporary solution for both hair removal and tattoo removal.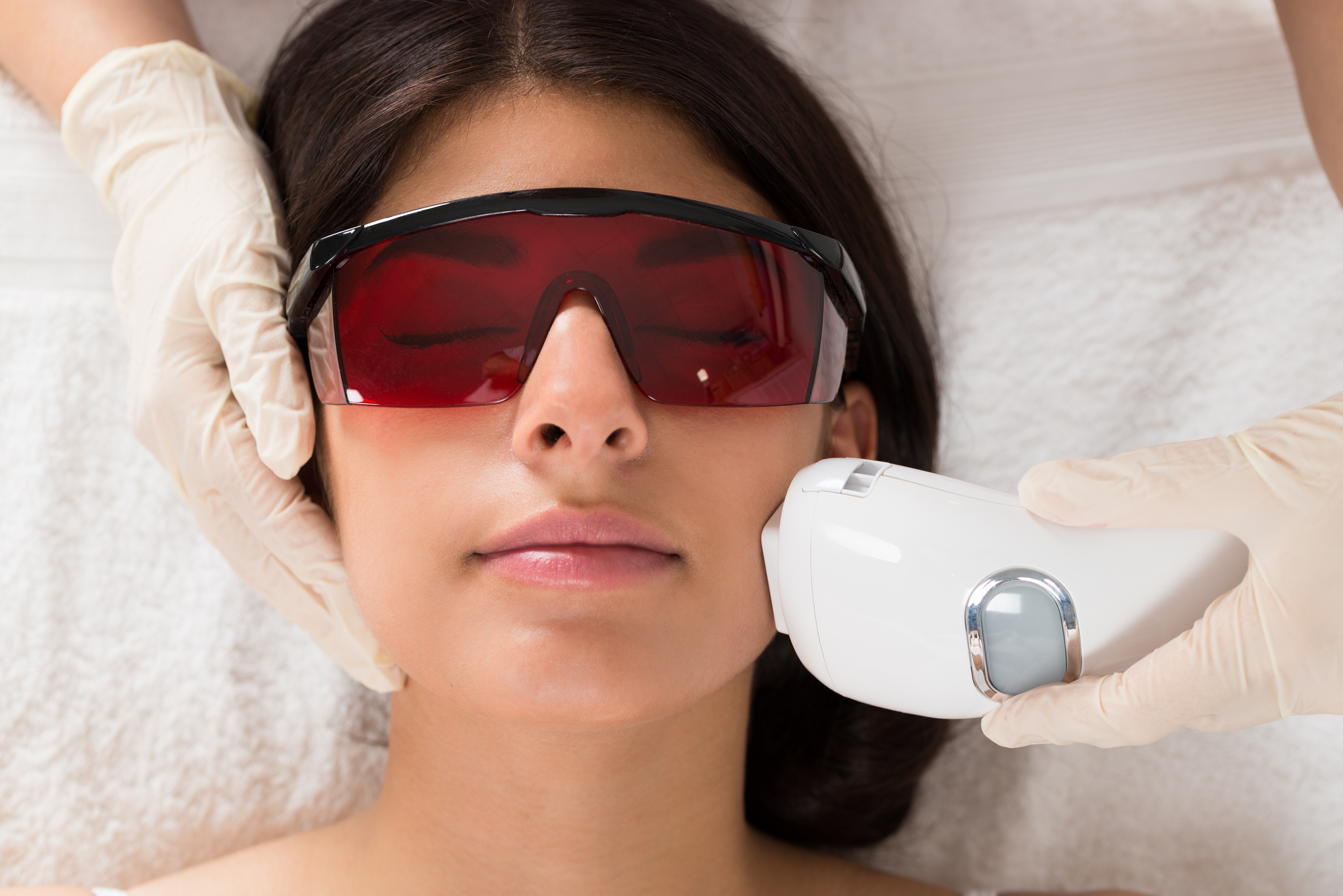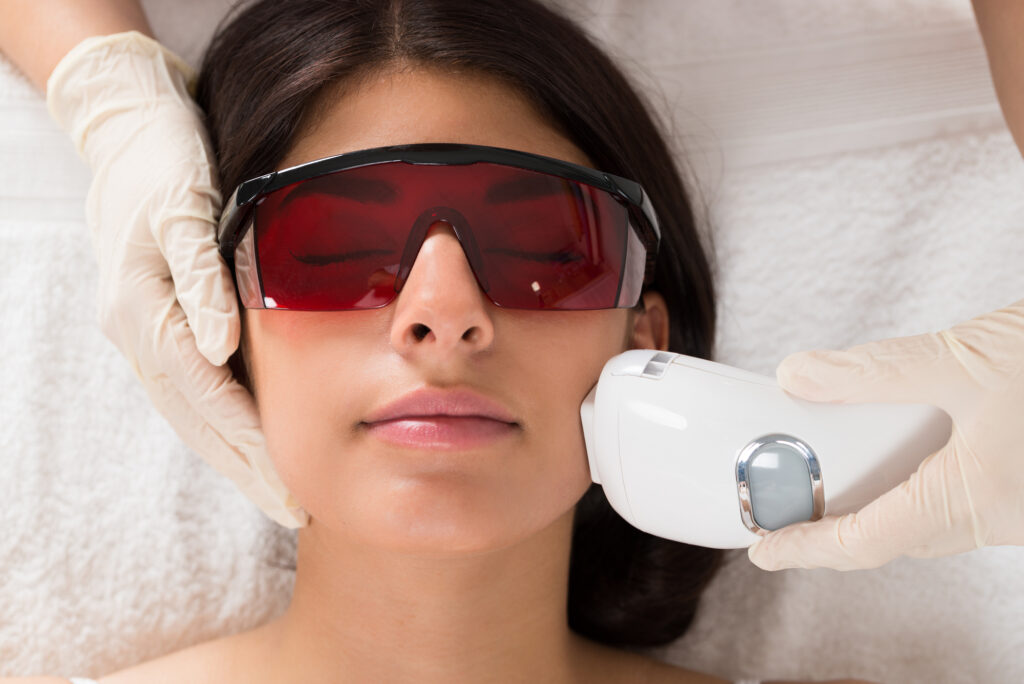 Technical progress makes it possible. Laser hair removal is not only the most advanced and modern method of permanent hair removal, but also safer than ever.
The Medical and Laser Center, together with its in-house brand Laderma, has more than 10 years of experience in the use of laser technology, for permanent hair removal.
The alexandrite laser is the result of many years of research. For hair removal, this has proven to be very effective. The American Food and Drug Administration (FDA) has therefore awarded this laser the rating "approved for permanent epilation".
The laser pulse (755 nm) is converted into heat the moment it reaches the hair. The melanin contained in dark hair in particular acts as a thermal conductor here.
The temperature reaches more than 68° Celsius, which permanently destroys the hair cells and the hair follicle.
The alexandrite laser at a glance:
The built-in cooling system (DCD – Dynamic Cool Device), minimizes unpleasant pain during treatment. The application of a gel on the skin surface is not necessary.
The wavelength is 755 nm. Due to the high penetration depth, even particularly deep lying hairs can be treated successfully.
The pulse duration can be extended up to 100 ms, which can also improve treatment for darker skin types.
The spot area of the laser is up to 24 mm, which allows for time-efficient treatment.