The Laderma doctor's office was founded in 2003 in Frankfurt am Main out of a dermatological interest group. Located in the heart of Frankfurt's banking district, we use the latest laser and IPL systems for medical and aesthetic treatments. We have our offices in Wiesbaden and Frankfurt. Both locations are easily accessible by car as well as by public transport.
The main facility in Frankfurt serves as a mental meeting point for our team as well as for the exchange of experiences. In addition, new procedures are discussed there. With several treatments a week, the main operation is one of the most successful laser centers in the world. The experience gained by the dermatologists is of course incorporated into the optimization of the treatment parameters of our equipment manufacturers, so that we can offer you even better treatment results in the future. It is important to us that you feel as comfortable as possible. Therefore, an intensive and honest exchange of experiences with our customers is essential. We aspire to be the best in our industry. We assure you that we will consider everything possible to satisfy your wishes and ideas to the maximum.
Our telephone hotline is manned 24 hours a day.
The Frankfurt center is the hub of the Laderma Medical and Laser Center. Continuing education as well as seminars and training courses by and for physicians take place exclusively here. Make your own picture and just come by. You are welcome at any time.
Your way to us Frankfurt Wiesbaden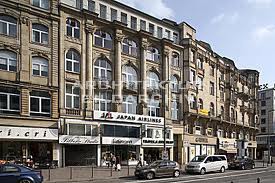 Rossmarkt 15, Hauptwache / Goetheplatz
60311 Frankfurt
Opening hours:
Mon.-Fri.: 07.00-21.30
Sat.: 09.00-18.00
Phone: 069 / 21089619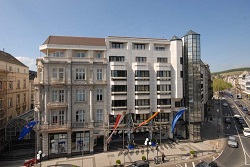 Friedrichstr. 57
65185 Wiesbaden
Opening hours:
Mon.-Fri.: 08.00-19.30
Sat.: 09.00-18.00
Phone: 0611 / 3601022